Strengthen Your Reputation.
Elevate Your Communities.
Resident & Staff satisfaction surveying, performance reporting, and marketing for quality-minded senior living providers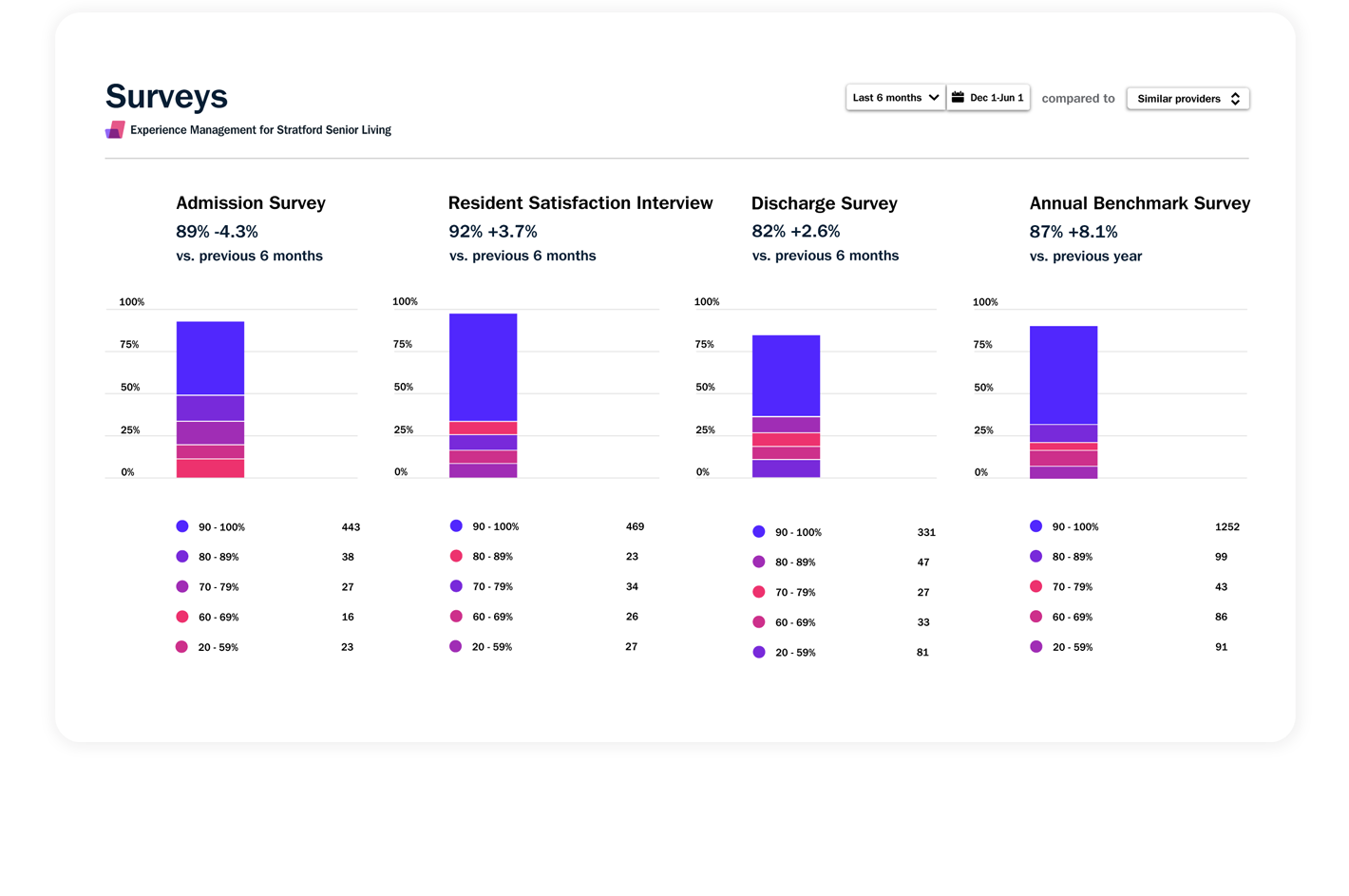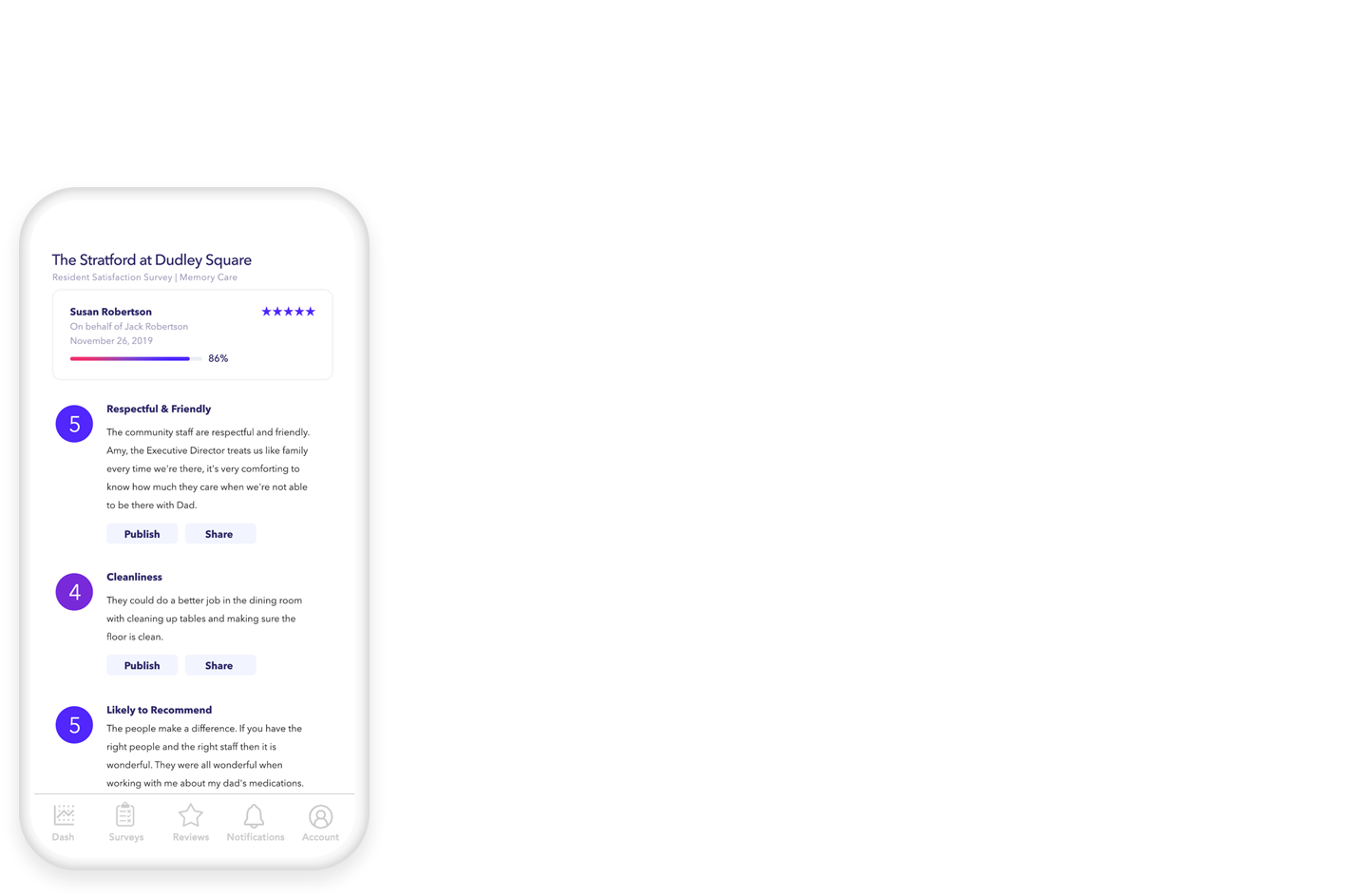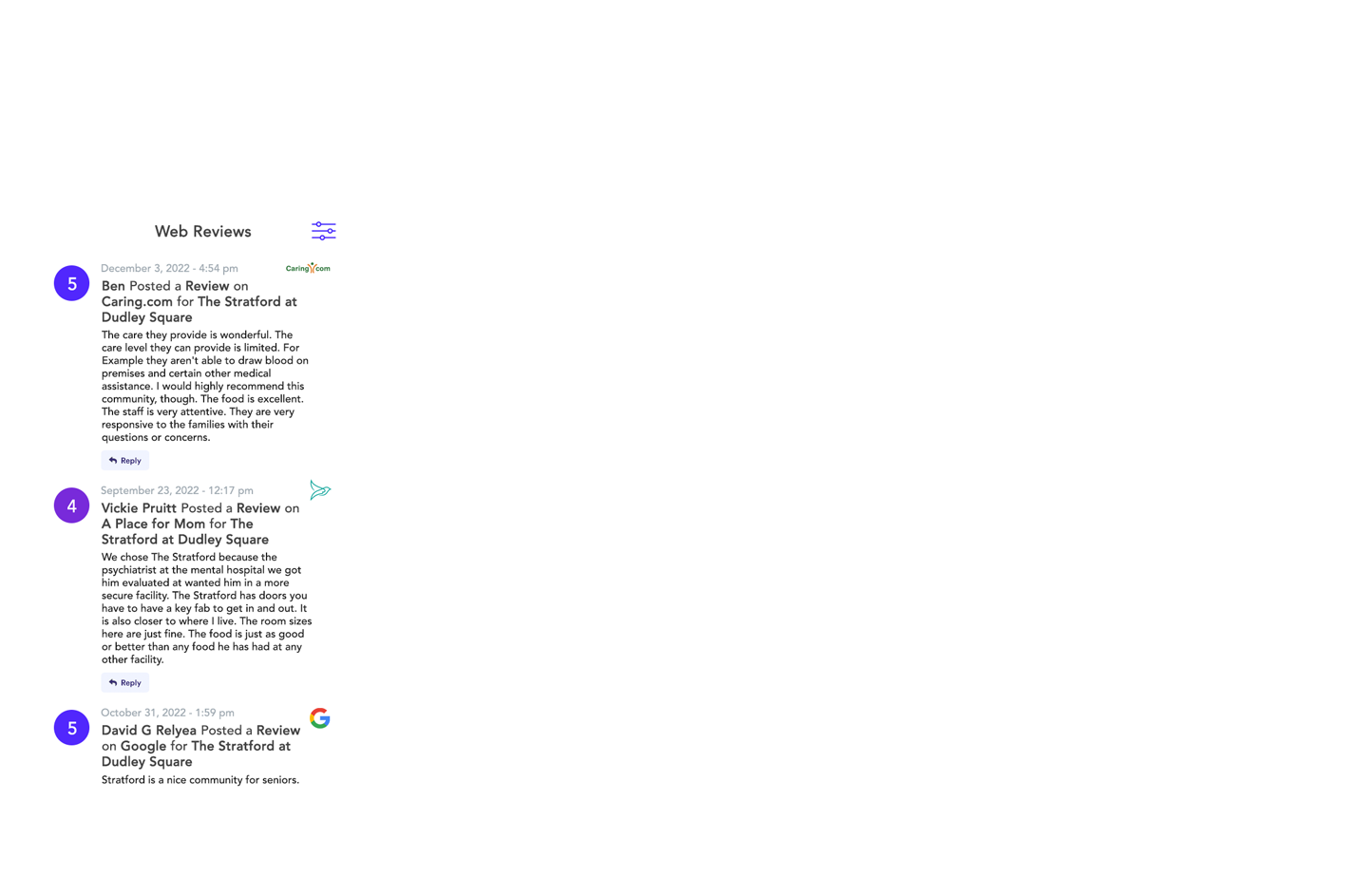 Experience Management
High-tech meets high-touch
Follow each individual resident along their journey - from tour to discharge. Engage them with a live call journalistic-style survey experience that provides a more personalized and proactive approach to feedback versus an annual or semi-annual paper or digital-only survey.

Reputation Management
Senior care reviews are more important than ever
Monitor all of your review sites in one platform with review alerts, build loyalty by easily responding in a timely manner, promote your reviews to build trust with prospective families with SAVANT's suite of marketing tools.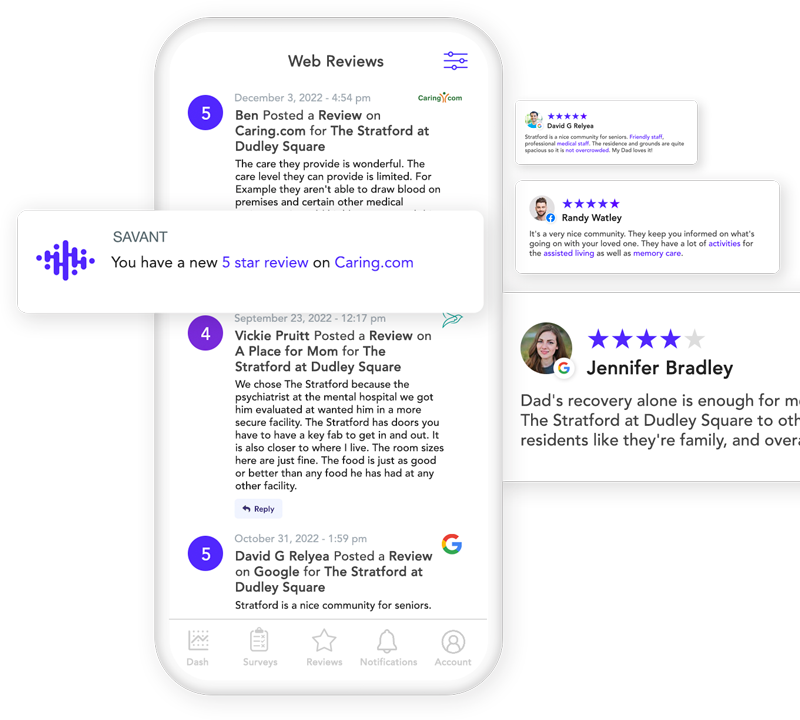 Intelligent Insights
Easily Identify Trends and Take Action
Forget about sorting through hundreds and thousands of surveys and web reviews to understand your community's strengths and areas of improvement. SAVANT AI does the heavy lifting for you and delivers actionable insights to help your frontline staff provide the best care and resident experience possible.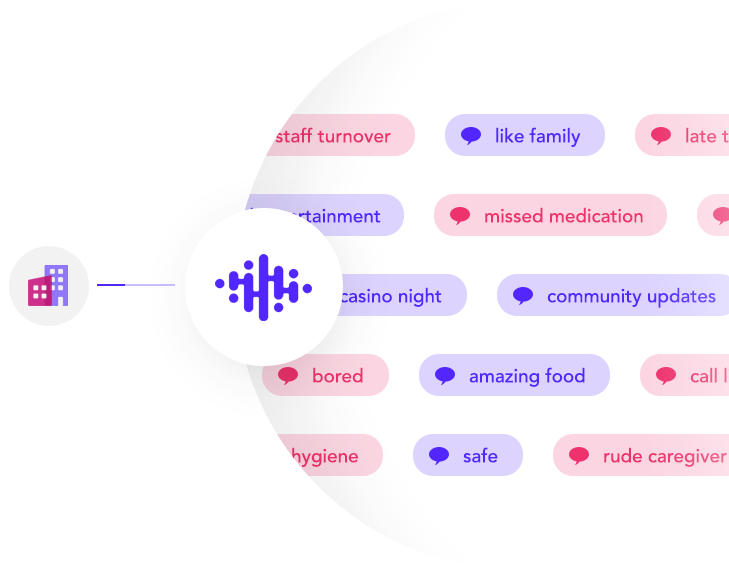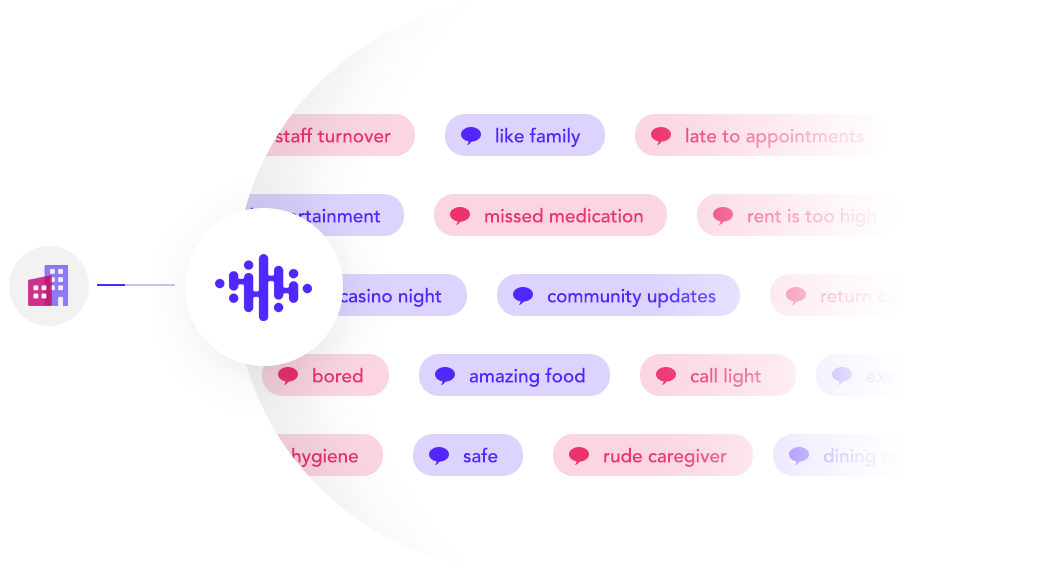 Ready to get started?
Drive more leads and build a better reputation with SAVANT. Request a demo today or ask us a question, we'd love to hear from you!

Experience Management
Maximize the experiences you deliver by monitoring and taking action on context-rich feedback, all in real-time.

Conversions
It's a little too early for chatter about SAVANT Conversions, but something awesome is coming soon!
Coming Soon!
SAVANT Virtual Assistant
Click here for help!